Universal remote with Canon cameras
I am happy to report that I have managed to get my Magnavox REM100 universal remote control to work with my Canon EOS IX SLR camera and my Canon Elph Jr. point-and-shoot camera. The infrared wireless universal remote was set to the VCR setting with the code 132. Apparently the code is for MGA branded VCR's, but I have never heard of that VCR brand.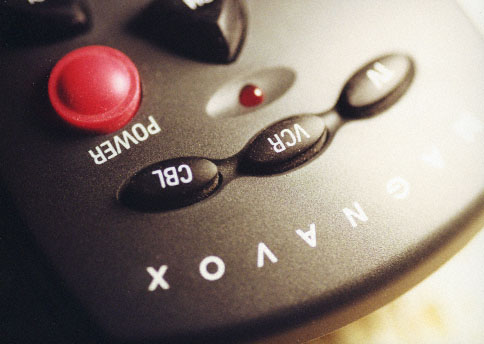 When set to this code, the remote control is able to trigger the Canon EOS IX and the Canon Elph Jr. with the power button. The record button triggers the Canon EOS IX SLR only.
The Canon EOS IX uses the Canon RC-1 wireless remote control. Since the Canon EOS 10S, Elan, Elan II, and Elan IIe all uses the RC-1 remote, I suspect these cameras can also be triggered with this universal remote control. In fact, I suspect any cameras that use the RC-1 remote can be triggered using the universal remote control.
The Canon Elph Jr. uses the Canon RC-5 infrared remote, therefore, I suspect that any camera that uses the RC-5 remote will also work with this universal remote.
Both RC-1 and RC-5 remote can be used with the Canon EOS Rebel 2000 SLR and the Canon EOS Digital Rebel (300D) SLR camera.
Let us know if you have gotten other remotes and cameras to work. Thanks.
How come I can't get the wireless remote to work with my Canon Rebel 2000?
Based on the October 1999 issue of Popular Photography, the Japanese version of the Canon EOS Rebel 2000 support wireless remote and panorama capability. But the oversea versions were never intended to implement the infrared remote feature.
Related Links