Attach |
Edit |
Revisions

Related Content
Gimp by Example: Technicolor 3 Filter
Trying different color filters with your photographs can be a lot of fun. Sometimes, it produces surprising and pleasant results.
The Technicolor 3 filter is a color filter that emulates the movie industry's Technicolor film processing technique. It gives your photograph a colorful look similar to old movies with color.
The Technicolor 3 Gimp script is not included with Gimp, but it's a free download. See "Related Links" below to download and install this filter. Perform the following steps to give your photograph a old cinema feel:
Load your photograph in Gimp.
Pull-down the "Colors" menu.
Click on "Technicolor 3 Color".
Adjust the setting as you wish. If it's your first time, try sticking to the defaults.
Click the "OK" button.
Example
The following is a photograph, taken at the Hyatt Regency Hotel in San Francisco, before applying Technicolor 3 filter.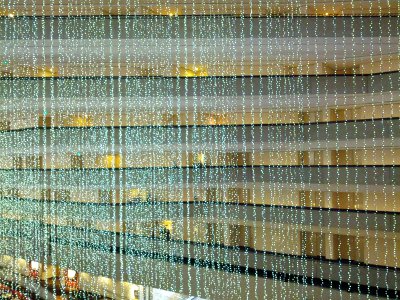 Using the default Technicolor 3 settings of Gimp renders the following photograph.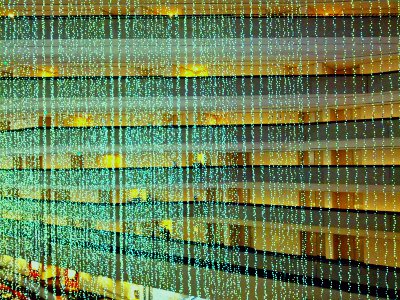 Default Technicolor 3 Settings
The following screen shot shows the default Technicolor 3 settings to produce the example picture shown above.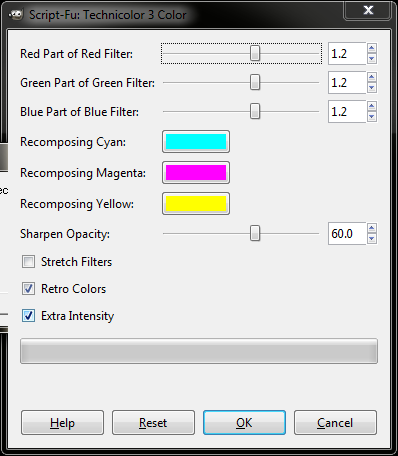 Extra Credit
Download the original photograph above. Try different Technicolor 3 settings on the original photograph.
Come up with an interesting example? Share (by attaching) the example photograph and a screen shot of the Technicolor 3 setting you used.
Related Links
Attach |
Edit |
Revisions

Related Content
Attachments