Exposing the Read/Write LED on Sony Cyber-shot DSC-P92
Playing with my Sony Cyber-shot DSC-P92 digital camera about 2 years ago, I uncovered a memory card access indicator. This indicator, a rectangular LED (see picture below), emits yellow whenever the Memory Stick is accessed.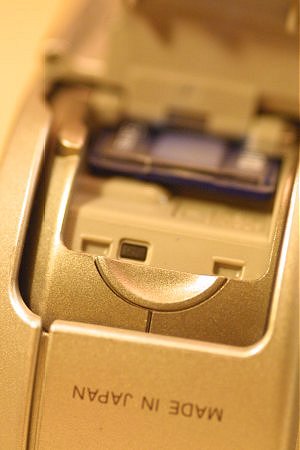 Funny thing is that Sony hid this LED under the Memory Stick slot cover so no one will see it in use (see picture below). Quite strange in fact, because why would you need an indicator if no one could see it. Nevertheless, I am glad Sony implemented this LED; with a simple mod you can expose the LED.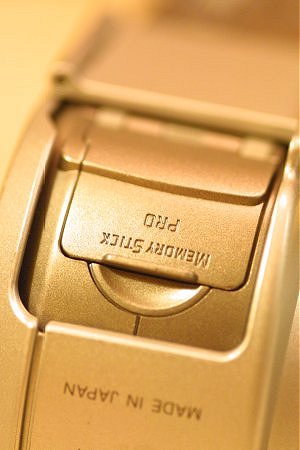 The idea is to drill a hole through the cover to expose the LED. You can do this mod with an electric drill and a small drill bit. I used a 1/16" drill bit to make a hole in the cover (see picture below). You can make a big hole if you wish. But the plastic is quite thin and soft, so start with a small bit and move up. Drill at low speed until you are through. Make sure yon drill with the cover open, and with nothing behind it; you don't want to drill into the LED or the digital camera.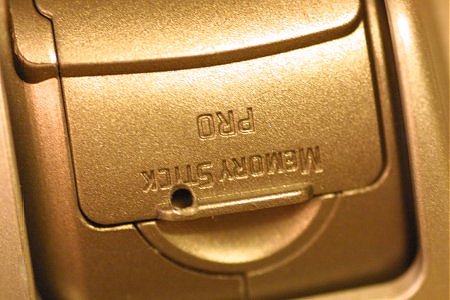 After you are done, you can now see the LED come on whenever you access the memory card. I don't know about your home, but with lots of blinking gadgets around our house, the exposed Sony Cyber-shot DSC-P92 feels like one of the family.