Add Comment |
Related Links |
TrackBack

Related Content
FujiFilm Image-Scanner AS-1 Filmscan-it scan quality
Hello,
I loved your web page.
I am interested in trying to locate an advantix scanner to scan my hundreds of rolls from 1998 to 2004 (when I upgraded to the digital minolta z2)
How clear do the pictures scanner from the cartridge?
Do you have a sample you can send me?
Thanks again for your info on using a scanner with XP.
Regards,
Will Diaz
Tue, 7 Feb 2006 22:22:05 -0800
Hi Will, I do have sample images. I will upload you a full-size one when I get home tonight.
Chieh Cheng
Wed, 8 Feb 2006 14:41:29 -0800
Will, here is a full-size sample of a scan. It's saved in JPEG format at the lowest compression (highest quality) to reduce network bandwidth.
Chieh Cheng
Wed, 8 Feb 2006 21:16:12 -0800
Oh yeah . . . you'll have to click the picture above to actually see the full-size image.
The film is FujiFilm Fujicolor SmartFilm H400. The film was part of an outdated batch that I bought quite inexpensively.
The following is a 1:1 crop of the image above. It's in non-lossy PNG format for you to examine.
Attached Image: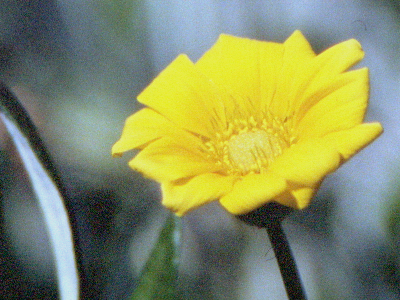 24.png
Chieh Cheng
Wed, 8 Feb 2006 21:25:09 -0800
Thank you Cheng for the scan.

I may purchase one of these in the future (probably around summer) so I can have a better archive of my photos instead of those aps cartridges in a box.
Will Diaz
Thu, 9 Feb 2006 10:45:56 -0800
Add Comment |
Related Links |
TrackBack

Related Content
Did your message disappear? Read the Forums FAQ.
TrackBack only accepted from WebSite-X Suite web sites. Do not submit TrackBacks from other sites.
Send Ping | TrackBack URL | Spam Control
Title: How to get the FujiFilm Image-Scanner AS-1 Filmscan-it to work with Windows XP
Weblog: Camera Hacker
Tracked: Wed, 8 Feb 2006 16:05:15 -0800
Spam Control | * indicates required field
Messages, files, and images copyright by respective owners.