Accessing Memory Stick Duo Directly in a Memory Stick Reader
Memory Stick Duo is a much smaller version of the Sony Memory Stick. The beauty of the Duo is that it can be used in a regular Memory Stick slot with a Sony MSAC-M2 Memory Stick Duo Adapter (see photo below).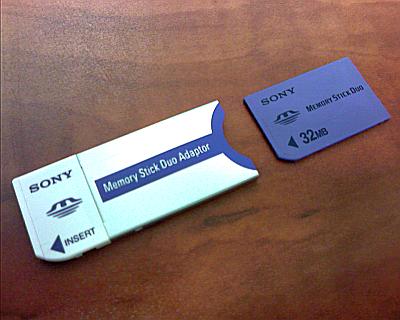 As luck would have it (actually by Sony design), the adapter only increases the physical size of the Duo up to the size of a regular Memory Stick; the Duo remains pin-to-pin compatible with the larger Memory Stick (see photo below).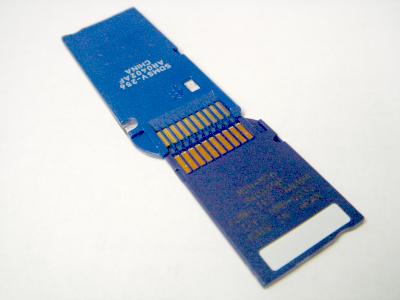 This knowledge came in handy a few days ago when I took my Sony Cyber-shot DSC-T11 digital camera, my Sony VAIO PCG-505TS notebook computer, and my AFT Pro-Gear 8-in-1 Card Reader/Writer on a road trip. The DSC-T11 is a small and thin camera, so it utilizes the small Memory Stick Duo. The Pro-Gear memory card reader, on the other hard, only accepts Memory Stick. Unfortunate for me, I had forgotten to bring the Sony MSAC-M2 adapter along on the ride.
Upon experimentation, I found that the Duo could be manually aligned and inserted into the Memory Stick slot. Good thing about the Pro-Gear reader is that it has a shallow Memory Stick slot (see photo below), which allowed my fingers to maneuver the Duo without a pair of tweezers.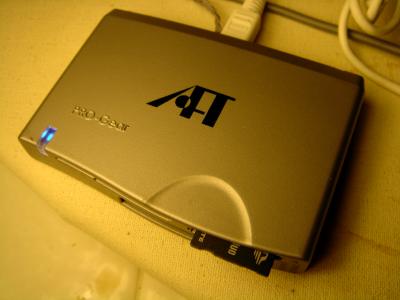 I tried the same trick on my HP Pavilion dv1227us notebook computer. But this notebook computer has a deep Memory Stick slot. The Duo could be fully inserted into the slot without making contact with the electrical pins. I had to get a pair of tweezers to pull the Duo back out. So this trick isn't useful on deep slotted readers . . . unless you are a girl and always carry a pair of tweezers in your purse.
Related Links