S-Video Camcorder Cable Pin-Out
This article is currently work in progress.
My Panasonic PV-GS50S camcorder came with a S-Video cable that had baffled me. I have always thought that S-Video cables only represented video signals on its pins. In fact, a S-Video cable carries the following signals on its pins:
Ground (Y)
Ground (C)
Y - Intensity (Luminance)
C . Color (Chrominance)
The above information is a sub-set taken from a reference in the "Related Links" section.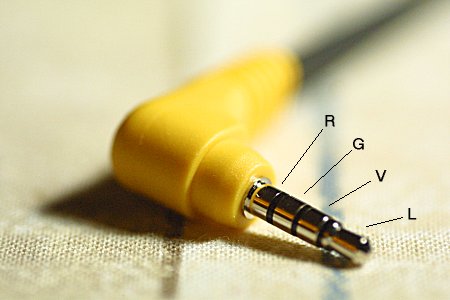 However, the S-Video cable provided with my Panasonic PV-GS50S has a 3.5mm jack on one end that supplied one channel of video and two channel of audio (see my "RCA Audio/Video Cable Pin-Out" article). And this really baffled me. So I decided to measure the resistance of the pins with my multi-meter. The pictures in this article depict what I have found so far.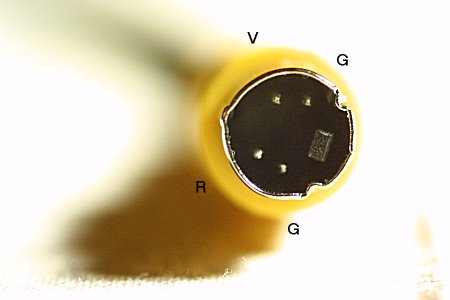 Legend
G - ground
V - video
L - left audio channel
R - right audio channel
I have not spent enough time to understand fully what this means just yet. So this article will be a "work-in-progress" until then. If you have an answer, please share it with us.
Related Links